Beltway Park has been blessed to partner with hundreds of individuals to help be God's hands and feet in dozens of countries. From kids camps, teen camps, medical clinics, pastors training, sports camps, evangelism and discipleship many individuals have been touched.
Read the testimonies and see pictures from many of those moments.
<iframe src="https://player.vimeo.com/video/78668277" width="640" height="360" frameborder="0" webkitallowfullscreen mozallowfullscreen allowfullscreen></iframe>
Israel 2013
From Tammy Fogle:
Israel Camp PrayerAs you prepare for this camp, you pray and pray for months. As you walk onto the campgrounds, your heart begins to feel like it will burst because of all God's love you have ready to share. The atmosphere seemed ripe for some great things to unfold during the week. We got hugs from MANY kids the first day.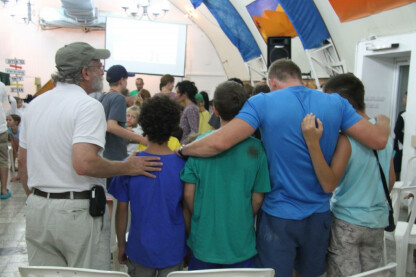 Then another glimpse of what God was doing was shown on the first night during worship. The atmosphere seem to shift and these kids were participating in worship, not sitting, not standing, but participating in worship.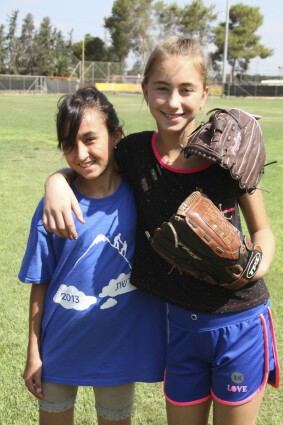 Israel Camp kidsThis last night, not only did Randy pray for more of Holy Spirit, but also gave an opportunity for them to accept Yeshua as their Messiah. I felt like I saw heaven open over the meeting and the kingdom was invading this land filled with people who had no clue that the Messiah was beckoning them to see Him for who He is. Children were raising their hands to be willing to accept the Messiah. Holy Spirit moved throughout the room and touched hearts. It was beautiful to see the youth leadership step up and pray over the kids in their groups. No one told them, they just responded to what God was asking them to do.
Seeing one young man visibly touched by Holy Spirit at the precious camp was moving. What a treat to find out more to the story! His mom contacted me through Facebook after camp to explain more. She shares. "It's not just the words and I can see exactly how at the camp my son grows. A year ago, my son's first time in the camp. He felt the touch of the Holy Spirit, said that during the prayer suddenly he cried and felt so that it is difficult to describe … This year, says it simply rocked from side to side of the hot wind and then the word in his heart. My son is a very positive person, but there were problems at the school in dealing with children, because of the rudeness of classmates, it hurt very much and it was a huge challenge. This year, he returned from camp rejuvenated man… It's great!!!! This could not do more than one psychologist and my explanations, this magnificent work of the Holy Spirit. "
Israel Camp Kids-CounselorsWhen you see God move in ways that will forever change the environments that he has placed this young man in because of more of Holy Spirit in his life, lives will not remain the same. Being a part of what God is doing is so exciting and sets you up to expect more where ever you are . . . in Israel or Abilene God is making His glory known.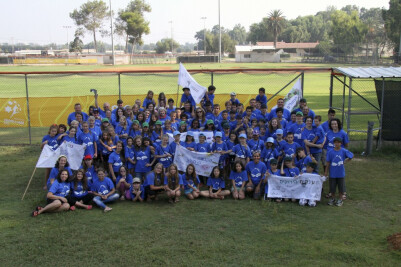 CAMBODIA 2013
From Matt Thompson: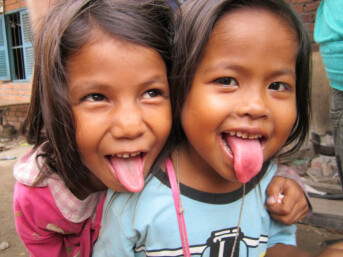 "Precious Women is an agency that goes to the Beer Gardens, which is ground zero for sex trafficking in Cambodia, to rescue girls. Precious Women's mission is to empower women to improve their lives and work in an environment free from sexual and economic exploitation. One afternoon, when six men from Texas arrived at Precious Women, you could imagine the surprise of their staff. We were asked to talk with some of the girls they have rescued. Keep in mind that men are the cause of much of their pain. But God used us to speak life into them and tell them that they were precious in His eyes."
From Jane Palmer: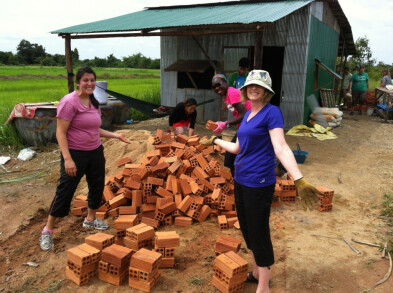 "The Lord is using New Life Fellowship Church and various non-governmental organizations in Cambodia to raise up young men and and women who are passionate about sharing the good news with a desperate people and it's exciting!"
From Karen Lenz:
"When God brings you to a challenge, He will show up in a mighty way – even in the face of fear. He took me halfway around the world, to a place where I had no control and came face to face with one of my biggest struggles: fear. But God was greater than my fears!"
From Eddy Smith: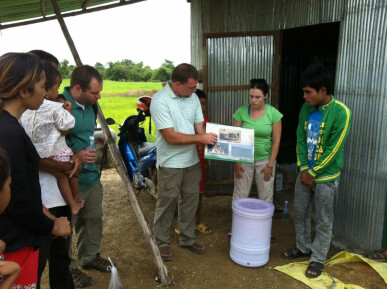 "Cambodia was devastated by a genocidal civil war in the 1970s and is still recovering today where poverty drives thousands of young girls into sexual slavery and where human trafficking and labor exploitation happen by the truckload. And yet, the body of Christ is there ministering hope and bringing the Kingdom of God to Earth. The Lord is powerfully at work binding up the brokenhearted, proclaiming freedom for captives, and releasing prisoners from darkness. And we were humbled to participate in the process."
THAILAND 2013
From Adrian Patenaude:
I grew up as a missionary kid in Thailand, seeing my parents' hearts break repeatedly for a stubborn people. After 18 years of no results, I became discouraged and resentful of God. When I signed up for the mission trip to Thailand, I harbored this doubt: "If God won't do anything for my family after 18 years, what right do we have to expect Him to work in only 2 weeks?" But God is kind, and He used the trip to renew my hope for the people of Thailand. Whether I see it or not, God is constantly pursuing His people with stubborn love. He loves the nations infinitely more than I do.
From Matthew Hoard:
The most memorable part of the trip was the ministry team we worked with in Thailand. The people there are so inspiring, they had such a passion for reaching their people.
From Yuxiang Wong:
I got to form new relationships in the body of Christ this side of the world (I've relocated back to Singapore after graduation). I got to experience the love of God that truly prevails beyond borders, cultures, time and tradition and I have faith in my heart that God is doing a new thing on my side of the world! I got to see effective discipleship being carried out in the nations and I have seen Matthew 28:18-20 fulfilled yet again.
ECUADOR 2013
From Lindsay Edwards: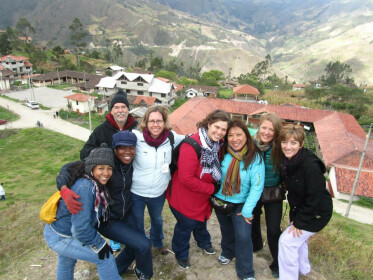 I spent a week in Ecuador. Why you may ask? I had a crazy dream about a plane crashing and walking into a building after the fact and seeing "Ecuador" written on the wall. I woke up saying, "NO WAY am I going there!" Well I was so wrong! Then like Gideon I asked for Him to clarify that dream. He did and I went. I did not know the language and just prayed for Dad (God) to show me what He wanted me to see, say and do.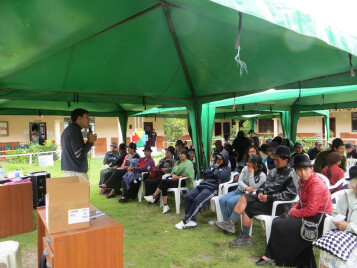 "And now these three remain: faith, hope and love. But the greatest of these is love" (1 Corinthians 13:13). I chose this verse in an attempt to briefly state what Dad (God) showed me while in Ecuador. Faith because through this trip He demonstrated His faithfulness to me through the encounters with both the people of Tenta and the missionaries. Hope because circumstances are tolerable when we understand the hope He promises He has for us. Love because no matter where you are, where you go, or what you do, love speaks louder than any language/cultural barrier, guaranteed. There are many stories to share, and it would take pages (I journaled 10) but the greatest of these is love. God allowed me to love on people I did not know and could not understand. Lives were transformed, barriers removed and hearts changed, not because of me but because of Him who lives in me. Love Him bunches!
From Avery Endsley:
After being asked to work as a translator on my trip I was consumed by my fear of failure. Through prayer and raw submission to God, I was able to overcome my fear and see the light of God shine through.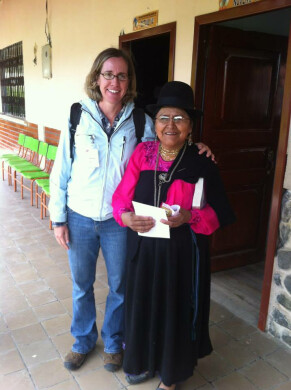 From Sue Hufstutler:
A woman came for prayer who had been having severe headaches and memory loss for 5 years. We sensed this was demonic so we asked her if she had any unforgiveness towards anyone. She said she did, so we led her through the steps of forgiveness, then we commanded the evil spirit to leave her. When it left, this precious woman stood up threw her hands up in the air thanking Jesus and started to jump with glee, saying it's gone, I am free, I have no more pain.
MOZAMBIQUE 2013

From Rebecca Roberts: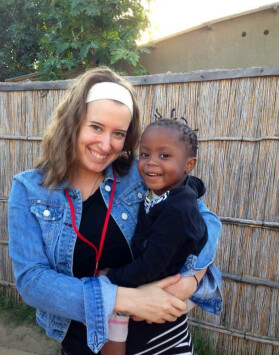 The Lord increased my compassion as I fell in love with Rosa. The first time I met her, I sobbed because I realized she didn't have parents. I fell in love with her sweet spirit and innocence different than anything I have ever seen in America. The Lord says we should be like a child, and that became evident to me as we were prayed over by tiny hands with confident hearts. They prayed with such conviction. More so than I have seen in adults here. My heart became attached to the sweet boys and girls at the center in a divine super natural way that crossed all language and cultural boundaries.