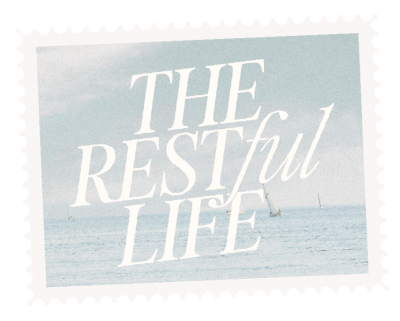 Do you find yourself in a place of constant busyness? Are you striving to obtain something different? Are you working and running hard to become somebody?
STOP!
Jesus desires you to experience everything He has secured for you. The Lord is calling YOU to the restful life, a place of resting in Him, and it is in this place...everything changes!
Join us this fall for eight weeks (September 11-October 30) as we step into The Restful Life and discover what God has designed for us all along. We will look at the questions that everyone asks at sometime in their life.
WHO AM I? WHOSE AM I? WHAT DO I HAVE? WHAT CAN I DO?
God wants to answer those questions, and is inviting you into a new season of rest, refreshment, and restoration that only comes through Him.